Moonhack is an international event bringing together kids from across the globe for a week of coding. Over the past 6 years, more than 150,000 kids have coded as part of Moonhack.
Registrations are now open! Register your participation and be counted for this year's event which has 6 brand new coding projects. Our theme is satellites for sustainability, focusing on satellites both natural and man made.
Moonhack will run from October 10th to 23rd, running alongside World Space Week which celebrates the launch of Sputnik, the first satellite in space.
Everything you need to take part in the 2022 Moonhack event can be found on our dedicated Moonhack website.
Moonhack 2022 - Competitions for Australian Residents only
Win a set of 10 Micro:Bits v2
We have 3 Micro:Bit v2 kits (contains 10 single Micro:Bit and 10 battery holders) to give away. Simply tag @CodeClubAus or #Moonhack and share your preparations for Moonhack. Entries will be judged on innovation and creativity of response. Entries close October 10, 2022.
Win a $500 MTA voucher
We have 6 vouchers to give away. Once Moonhack has begun on October 10, submit your project for an entry. There is 1 prize for each of the 6 coding projects for Moonhack. Entries will be judged on innovation of project while maintaining the integrity of its purpose. Entries close November 16, 2022.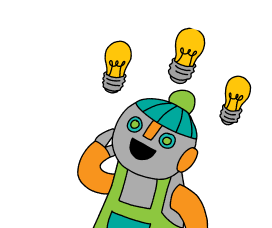 Moonhack 2022 Competition T&Cs
Out-of-this world projects
All the coding projects are free to access and provide alignment to the Australian curriculum.
To find out more about the projects and curriculum alignment to other subject areas, read our blog posts for each project, released weekly leading up to Moonhack.
See here