Code Club Australia
At Code Club Australia we think every child should have the opportunity to learn digital skills.

To do this, we provide free resources and training to empower any adult to teach coding to kids in their community. Our nationwide network of Clubs, have served over 165,000 young people.

Code Club Australia is part of the Telstra Foundation . We're proud to invest in the changemakers of tomorrow, today.

There are over 13,000 clubs in more than 160 countries
Our projects have been translated into 28 languages to #getkidscoding.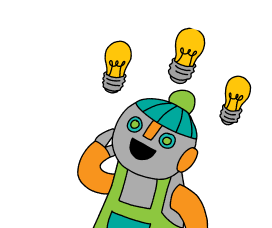 Our Mission

We want every child in Australia to grow up with the opportunity to change the world with their own ideas.
We believe in the democratisation of digital technologies education, digital inclusion and diversity in technology education.
We empower volunteers and educators to inspire the next generation of innovators and thinkers in fun, creative and collaborative environments.
Code Clubs are open to every child for free.
We want a Code Club in every single school and library in the country. We need your help to achieve this mission!
Volunteer or start a club today!